Dr. Abbaschian specializes in complex joint reconstruction and oncology.
Dr. Hohman is a leading hip and knee surgeon in the DFW area.
Texas Joint Institute Blog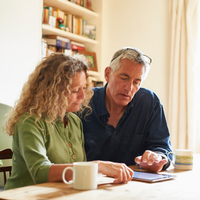 Is it cancer?
August 30, 2021
Bone cancer is rare, making up less than 1 percent of all cancers. Learn more about signs and symptoms.
---
When is it time to see a doctor about your joint pain?
June 25, 2021
Don't ignore joint pain. Check out these symptoms to know when to call the doctor. Texas Joint Institute can help you with your joint pain.
Locations
Retrieving location data...