Customized joint replacement options just for you. Get more info about joint replacement.
When joint pain interferes with your daily life it may be time to see a specialist. Learn more.
Texas Joint Institute Blog
Types of knee replacement surgery
September 21, 2023
Explore various types of knee replacement surgeries in our informative blog. Learn about options, benefits, and recovery. Expert insights shared.
---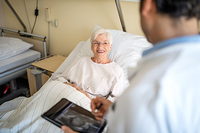 Top 5 Mistakes After Knee Replacement Surgery
September 20, 2023
Here are the 5 most common mistakes to avoid after knee replacement surgery for a smoother recovery.
Locations
Retrieving location data...