Customized joint replacement options just for you. Get more info about joint replacement.
When joint pain interferes with your daily life it may be time to see a specialist. Learn more.
Texas Joint Institute Blog
Knee pain after hip replacement
November 27, 2023
Experiencing knee pain after hip replacement surgery? Learn more about the recovery process.
---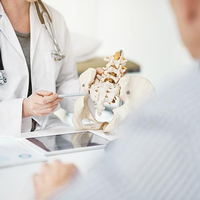 Minimally invasive hip replacement: reclaim your mobility
November 22, 2023
Understanding minimally invasive hip replacement and the benefits.
Locations
Retrieving location data...